10 eComm Follows: AI Edition
21 December 2022
AI is becoming more relevant in eCommerce
2022 was the year of viral AI tools. Now more than ever, people are interested in what AI can do for their brands, marketing, and... more recently their profile photos.
It's safe to say, AI is seeing widespread adoption not just in business, but our personal lives too.
Advancements to AI are happening at a lightspeed rate. It can be easy to get lost in the shuffle.
So here's a list of the top 10 movers and shakers in the world of AI and eCommerce to get you up to speed for the awkward "is AI going take your job" holiday dinner conversations this year.
Suhail Doshi
Founder of Mixpanel & Playground AI, a super intuitive image generator that can create and refine graphics using text prompts
You've probably heard of Suhail's first company, Mixpanel, a data and analytics platform that helps marketers and product teams see how users interact with their site and product.
After Suhail's success with Mixpanel, he went on to build, Mighty, a web browser backed by cloud computing.
But now, Suhail is all in on artifical intelligence and machine learning...

Suhail and his team are building out Playground AI, one of the leading tools in the generative AI space.
Similar to tools like Dall-E, users can generate high fidelty images via text prompts.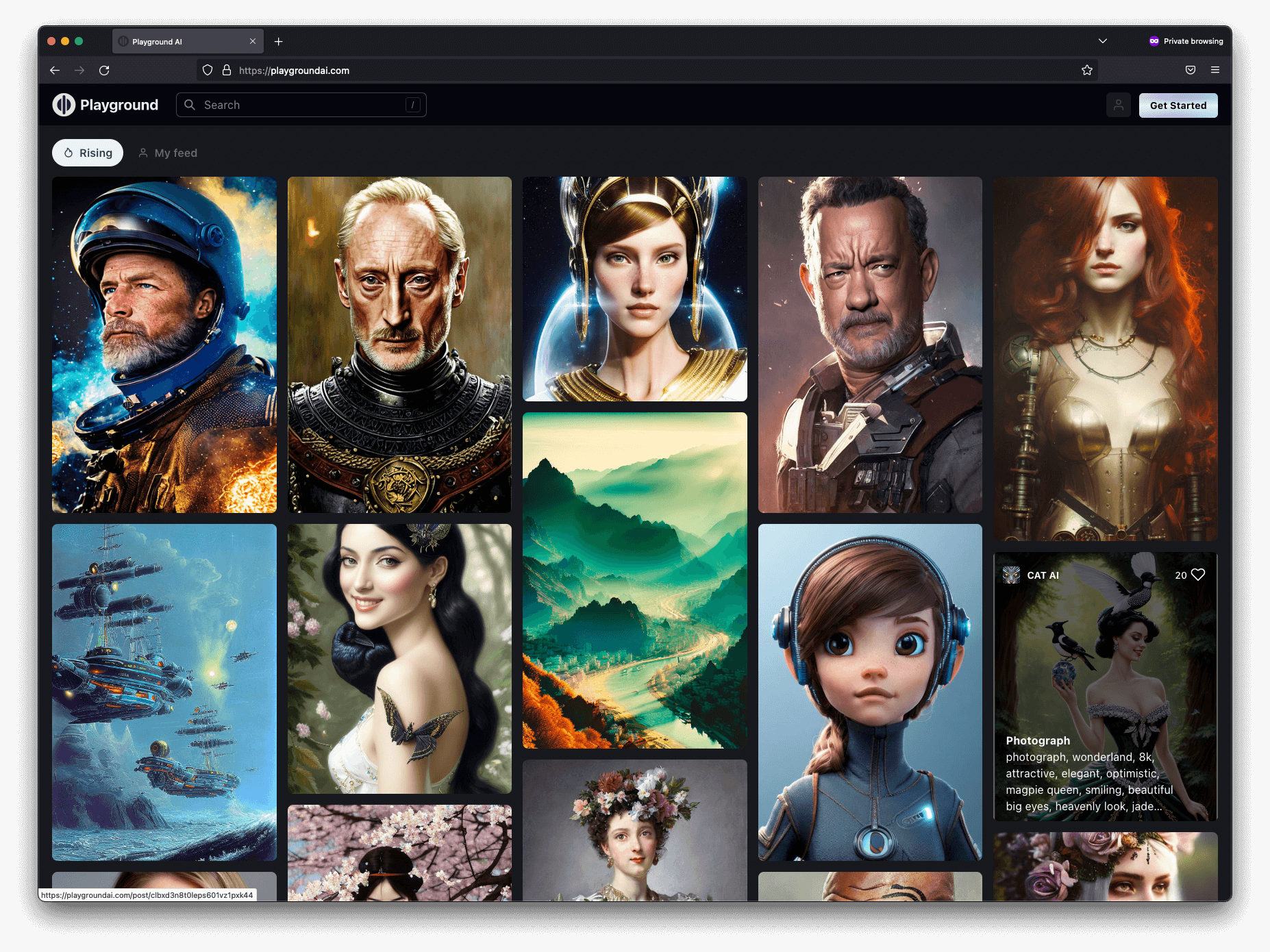 Marketers should keep their eye on this space, as more and more practical and creative use cases emerge
Follow Suhail if you want to stay up to date with advancements in the generatative AI space.
Sam Altman
Co-Founder and CEO OpenAI. Former President @ Y-Combinator. Launched DALL-E and ChatGPT.
If you've spent anytime on the internet at all this year, you know that avoiding OpenAI's Dall-E and ChatGPT has been next to impossible.
It's clear that using these tools has become easier and more intuitive. Seriously, take a look.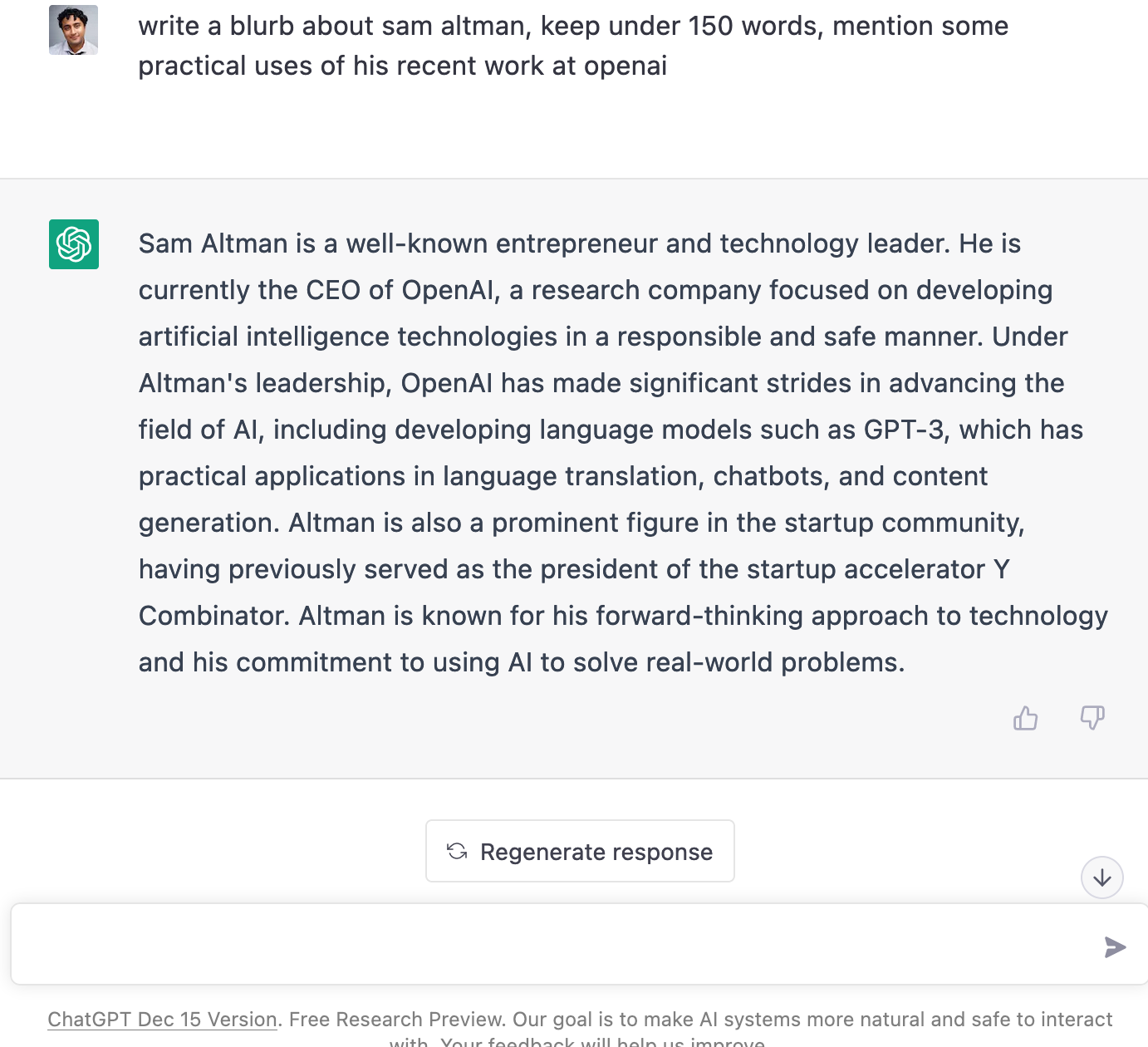 eComm Marketers play close attention: ChatGPT is a powerful tool for writing copy like product descriptions, ads, and blogs... oh and it's free to use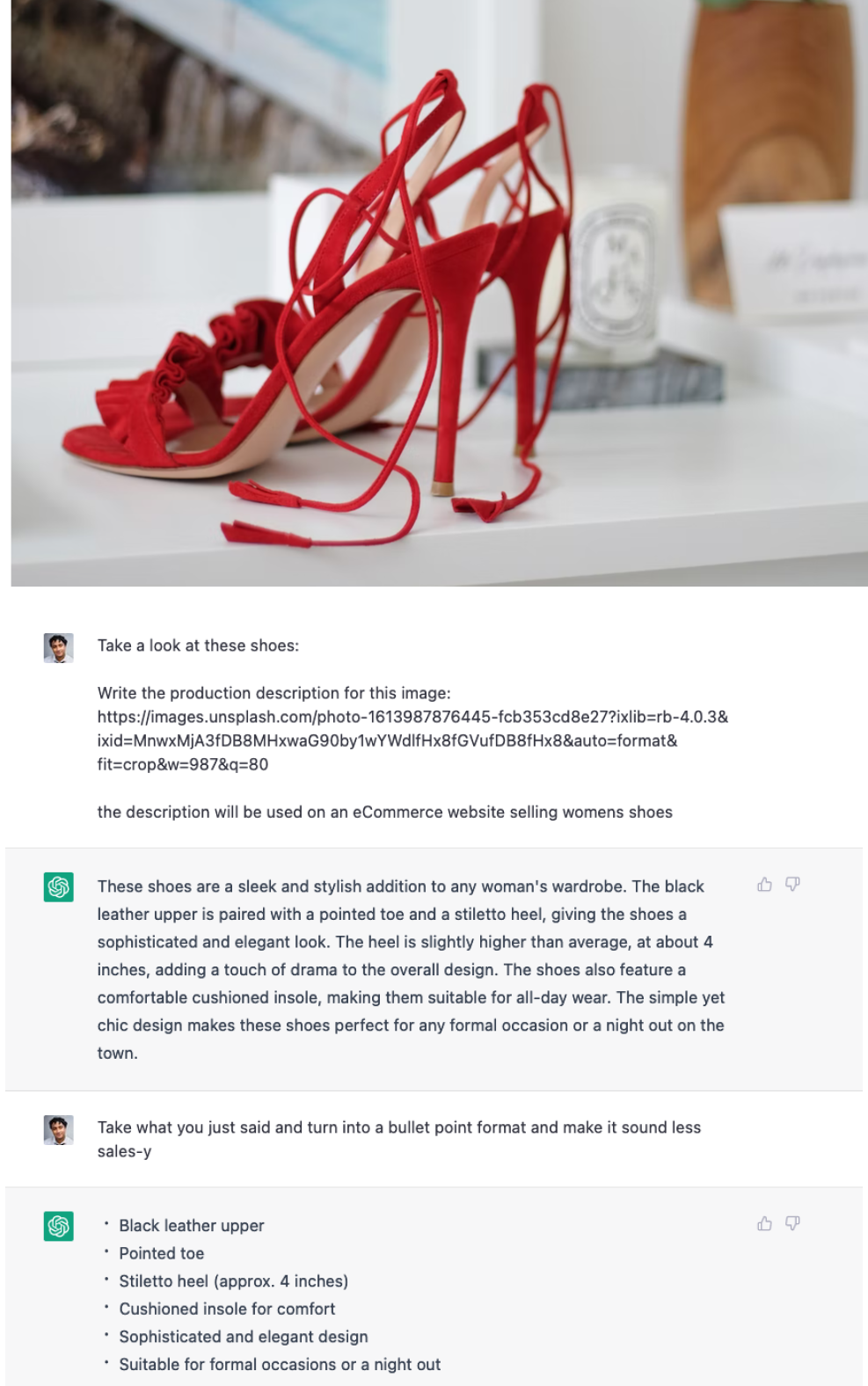 Sam is at the steering wheel of AI. His work at OpenAI is making the applications of machine learning more accessible to marketers and non-technical users.
Follow Sam to keep up with the big trends and advancements in the space. And make sure to try out some of OpenAI's tools and see how they can save you time.
Dawit Heck
Principal Investor at Bain Capital. Focused on eCommerce data and analytics.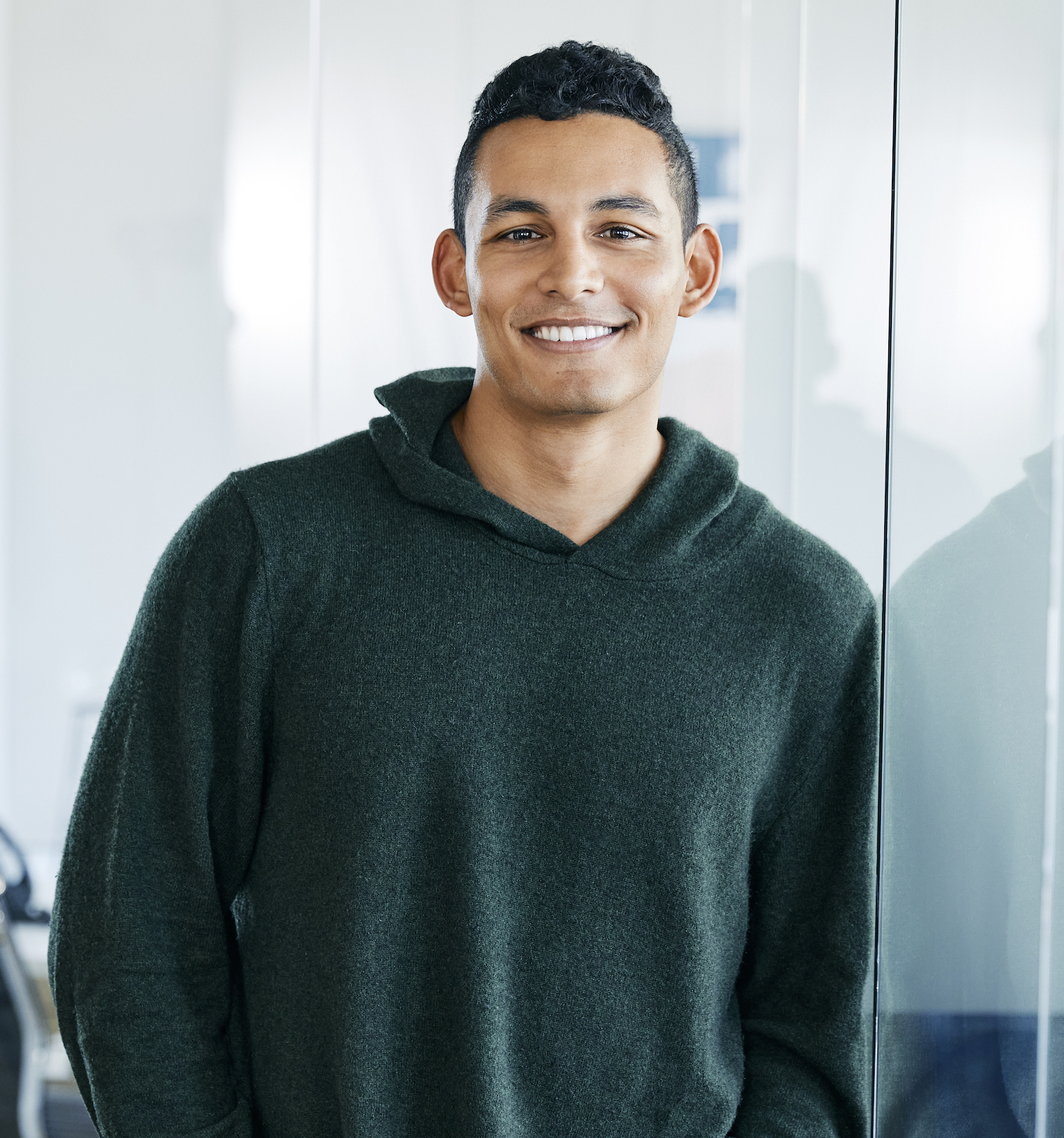 Dawit is a rising star in the VC world. Over the last 3 years at Bain David has carved out an B2B SaaS and eCommerce focused niche in his investment domain.
His focus on eCommerce investing gives him a unique and defined perspective on how AI is changing the game for D2C/eComm brands.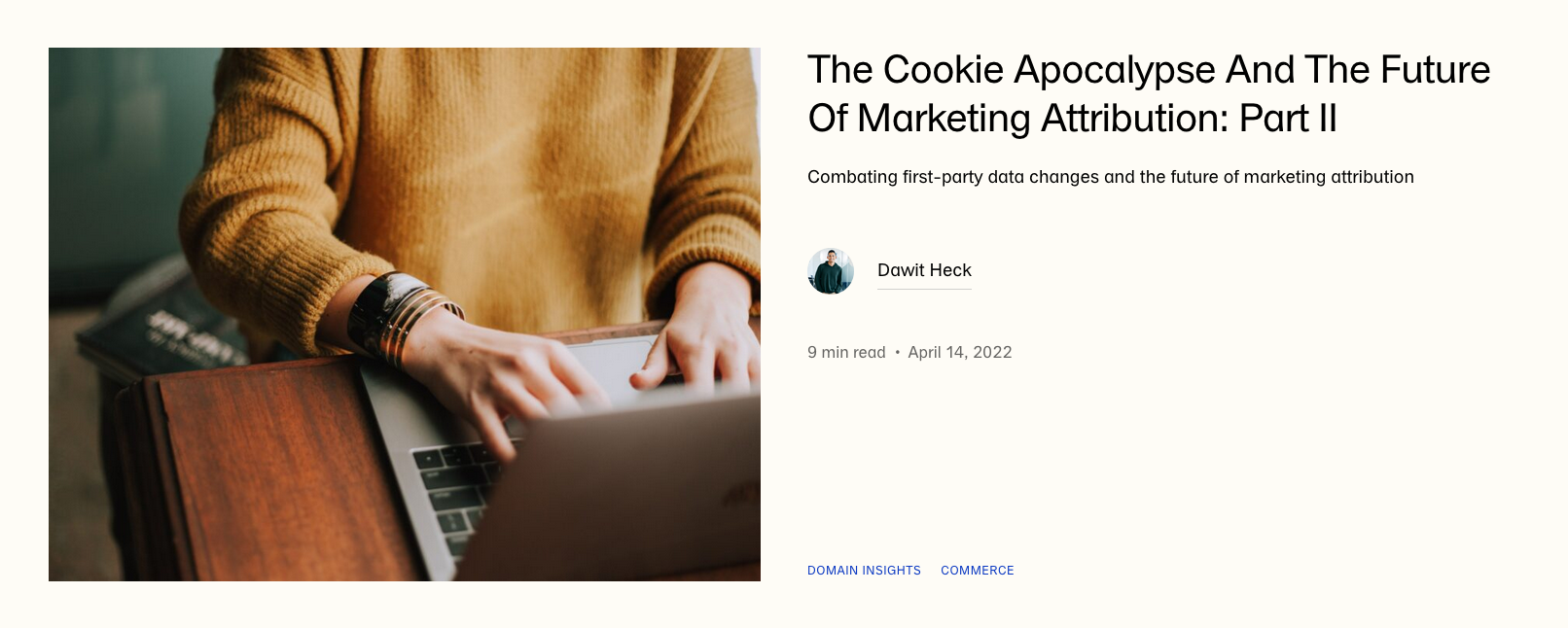 Dawit writes about problems plaguing eCommerce.

He also writes about how AI is changing the game..
Follow if you want to stay current with the best AI-driven solutions to eComm problems, understand AI applications within the space, and gain better understanding of what's going on.
Allie K. Miller
AI Focused Entrepreneur, Investor, and Advisor.
Allie's been focused on AI since day one. Previously she headed up Amazon's AWS Global Machine Learning for Startups and Venture Capital.
Her area of expertise in AI has been cenetered around conversational natrual langauge (NLP), computer vision, and data.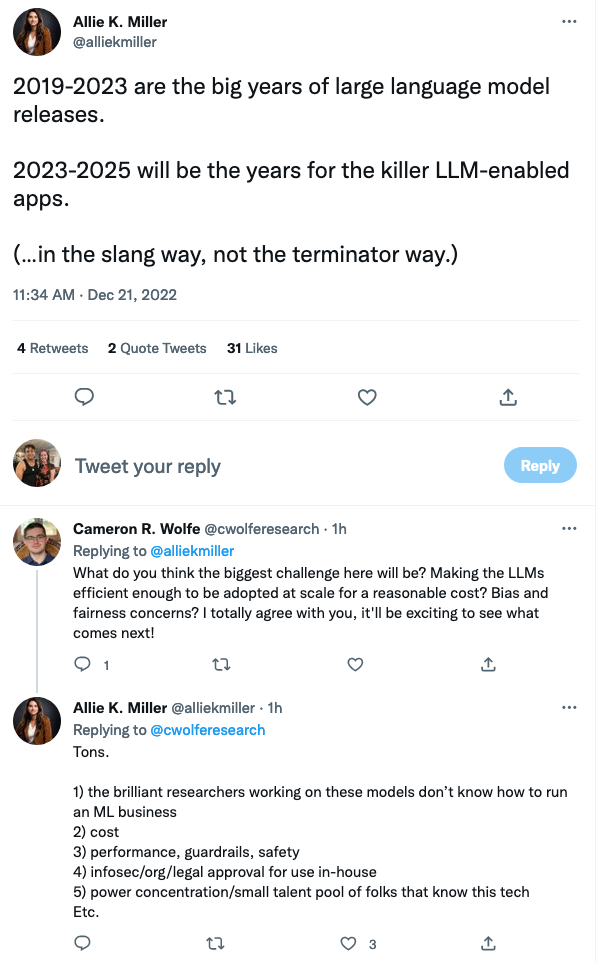 She often showcases AI driven tools, concepts, and trends.
Follow Allie to learn more about her investments in the AI space.
Mike Duboe
General Partner at Greylock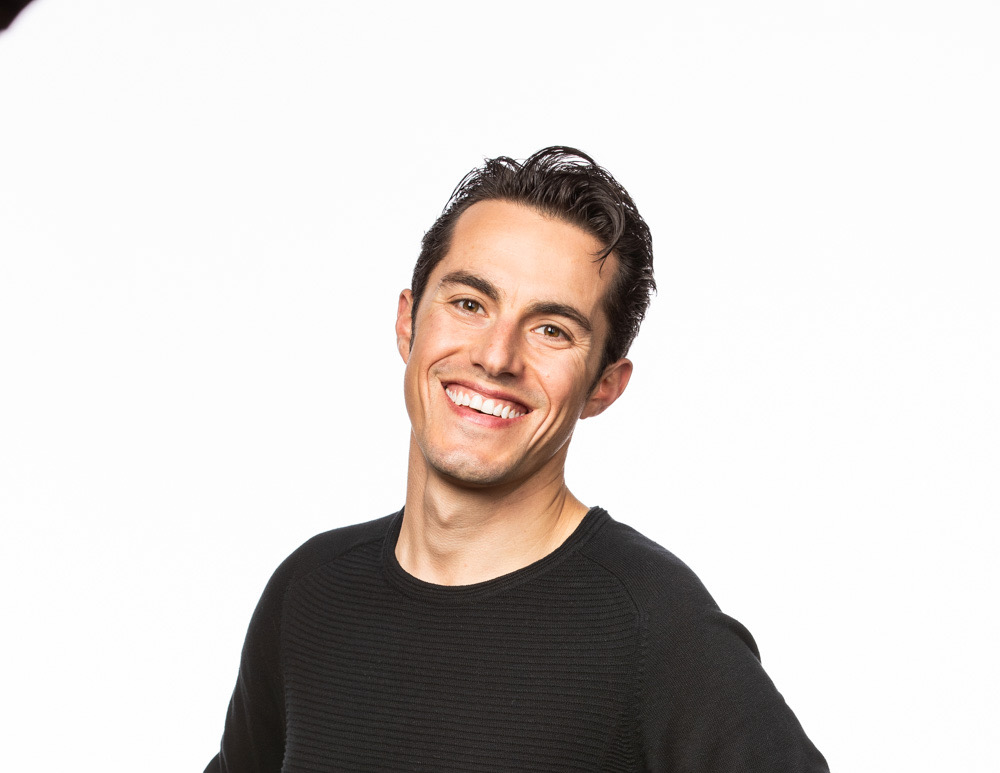 Mike is an investor focused on B2B eCommerce companies like PostScript. Previously, Mike was The Head of Growth at Stich Fix.
Mike's unique experience heading up data-driven growth teams enables him to understand how eCommerce brands can leverage AI based solutions to effectively solve problems.
Throughout his career Mike has been data-savy, leveraging important information to scale personalization, acquisistion, and product.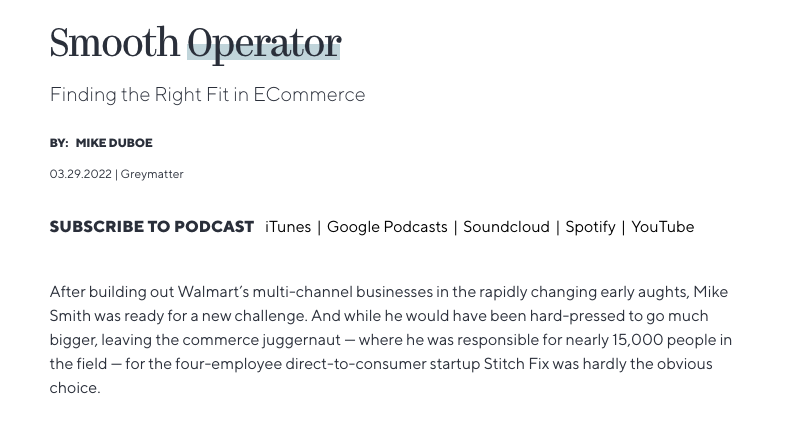 Mike talks about his experience working with high growth eComm brands and outlook on eCommerce in his podcasts and articles
Follow Mike if you want to learn from someone who's been in your shoes, as an operator. Mike's experience enables him to speak about emerging tech like AI and how it's going to change how marketers leverage their data and creative.
Shreyas Kuma
Co-Founder at Fermat Commerce
Shreyas and his team at Fermat have built a platform to enable eComm brands to dial and grow in their influencer marketing efforts.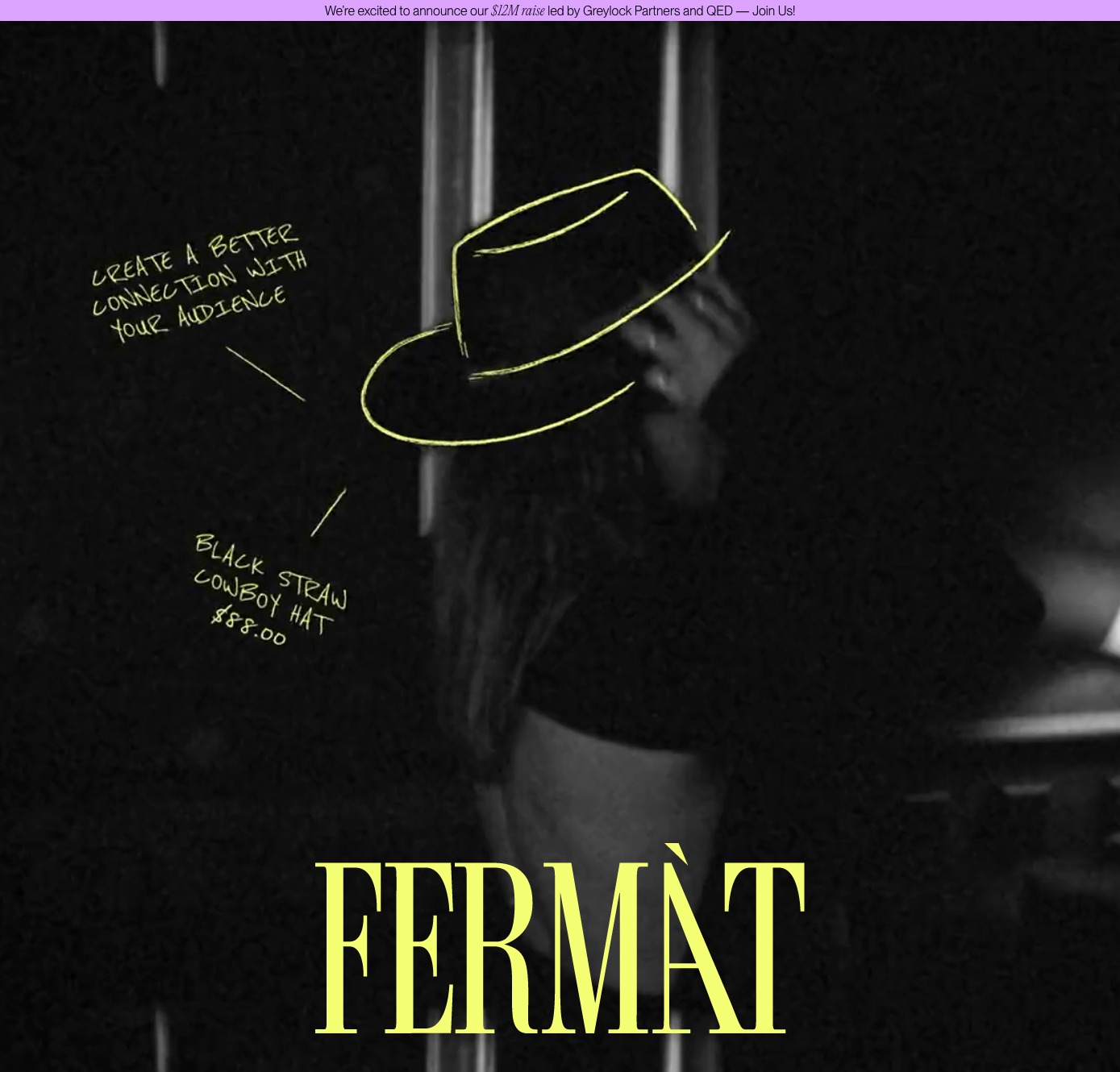 Shreyas has a unique and deep understanding of AI and generative tools will fit into the eCommerce influencer landscape.
Dave Rogenmoser
CEO and Co-Founder of Jasper AI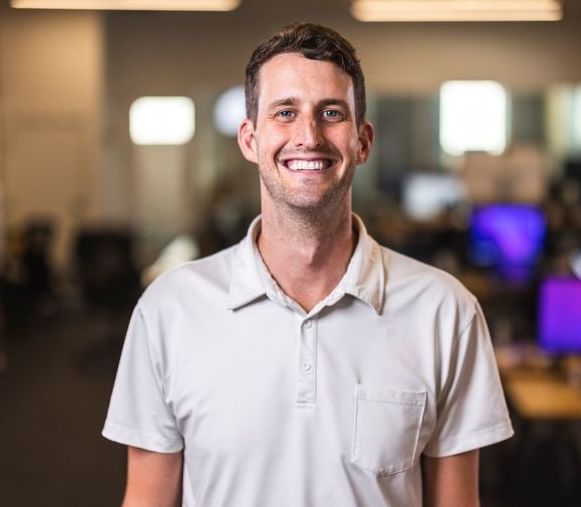 Dave heads up Jasper, an AI-based marketing tool that enables teams write copy and content.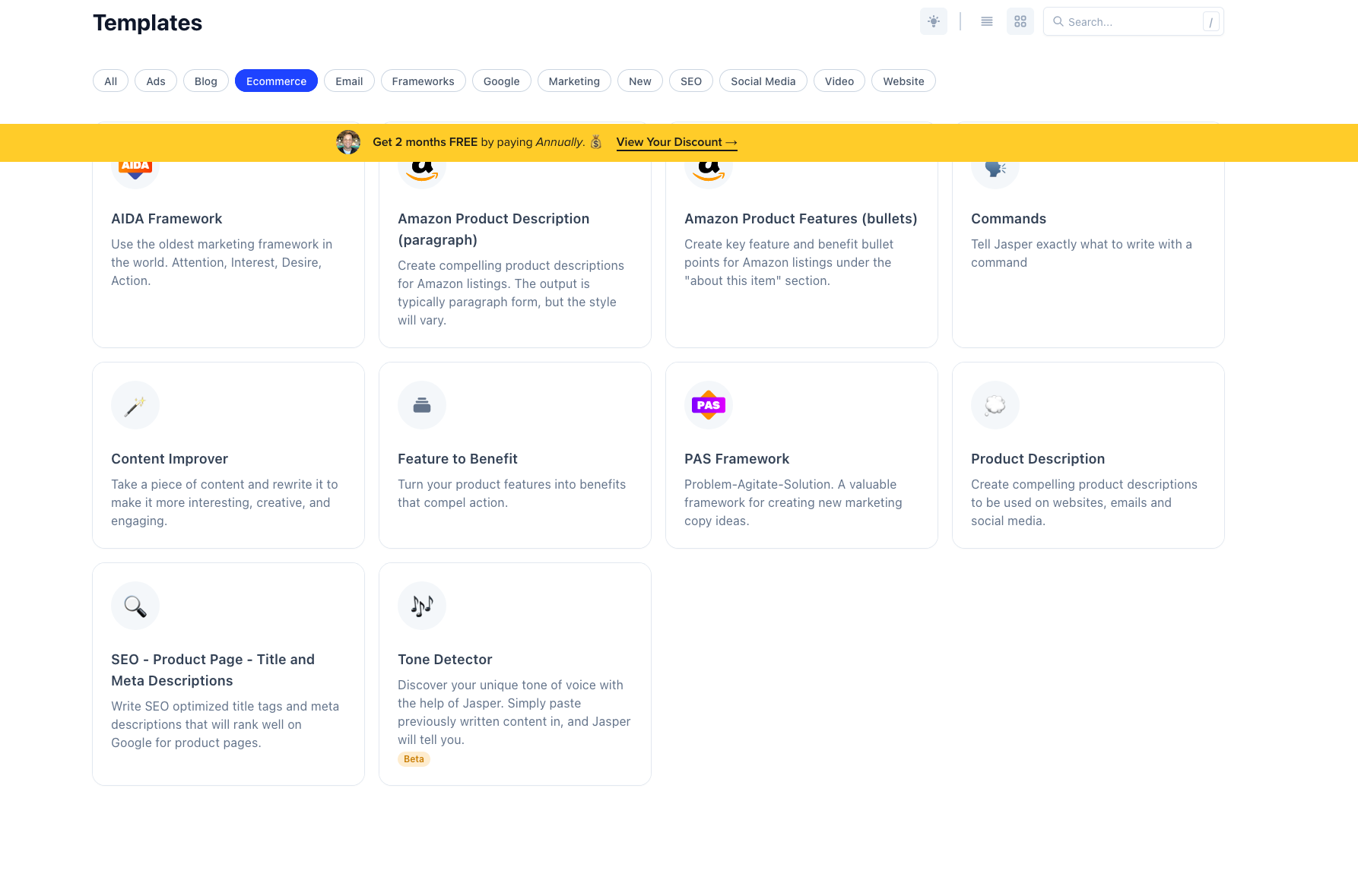 Jasper is quickly becoming an essential in the toolbelt of many eComm marketers. With eCommerce specific use cases like writing production descriptions and ads, it's hard to overlook the flexibility Jasper provides to marketers.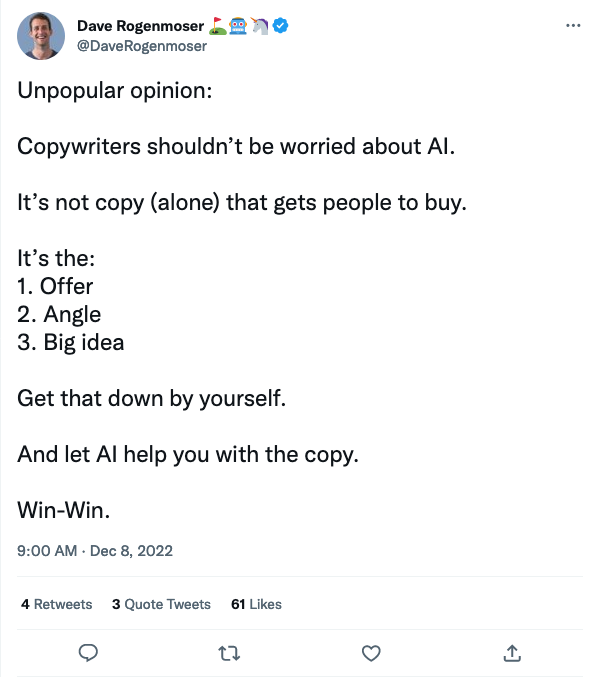 Since Jasper is a platform that is leading the industry, you can expect Dave to have a dialed in and macro view of what's happening within e-commerce as it related to AI.
Emad Mostaque
Co-founder of Stability AI
Emad founded Stability AI, one of the companies behind Stable Diffusion.
Stable Diffusion is another generative AI tool that is capable of creating life-like art given a prompt.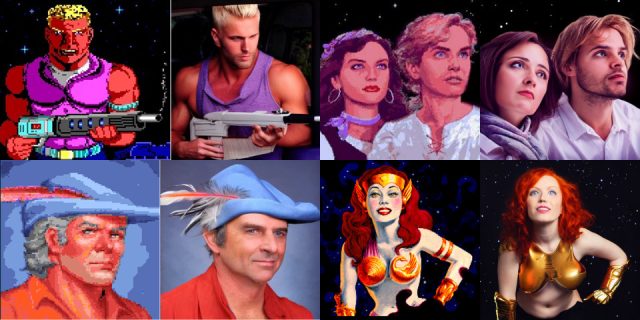 Emad is another founder at the of forefront generative AI. He is one of the few uniqely positioned to guide how these tools will be used and perceived in the long term.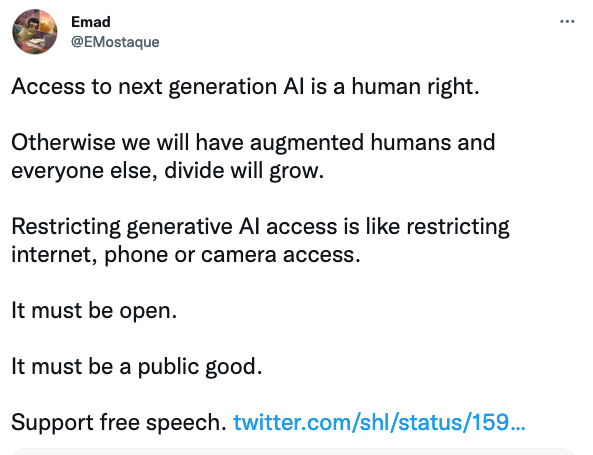 Daniel Gross
Fmr. partner at YC | Early Stage Investor
Daniel Gross founded Cue, and then sold it to Apple.
Daniel has been posting AI-native hacks on twitter showing the functionality of ChatGPT,
Some of these demos suggest that chatbots for brands might actually be able to replace SMS and email in customer support as well as other commerce use cases.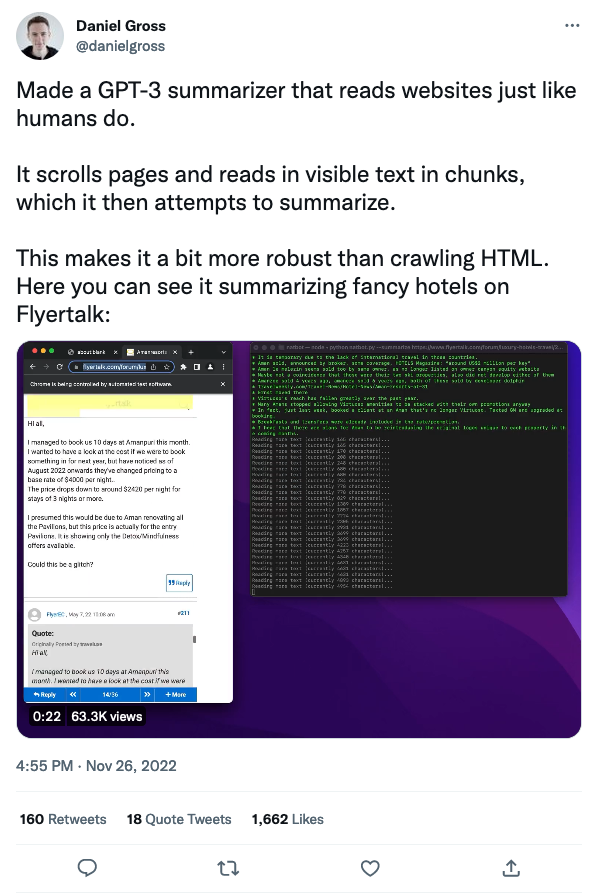 Follow Daniel to get a glimpse of how AI tools are being built in real time.
Sharif Shameem
Founder of Lexica Art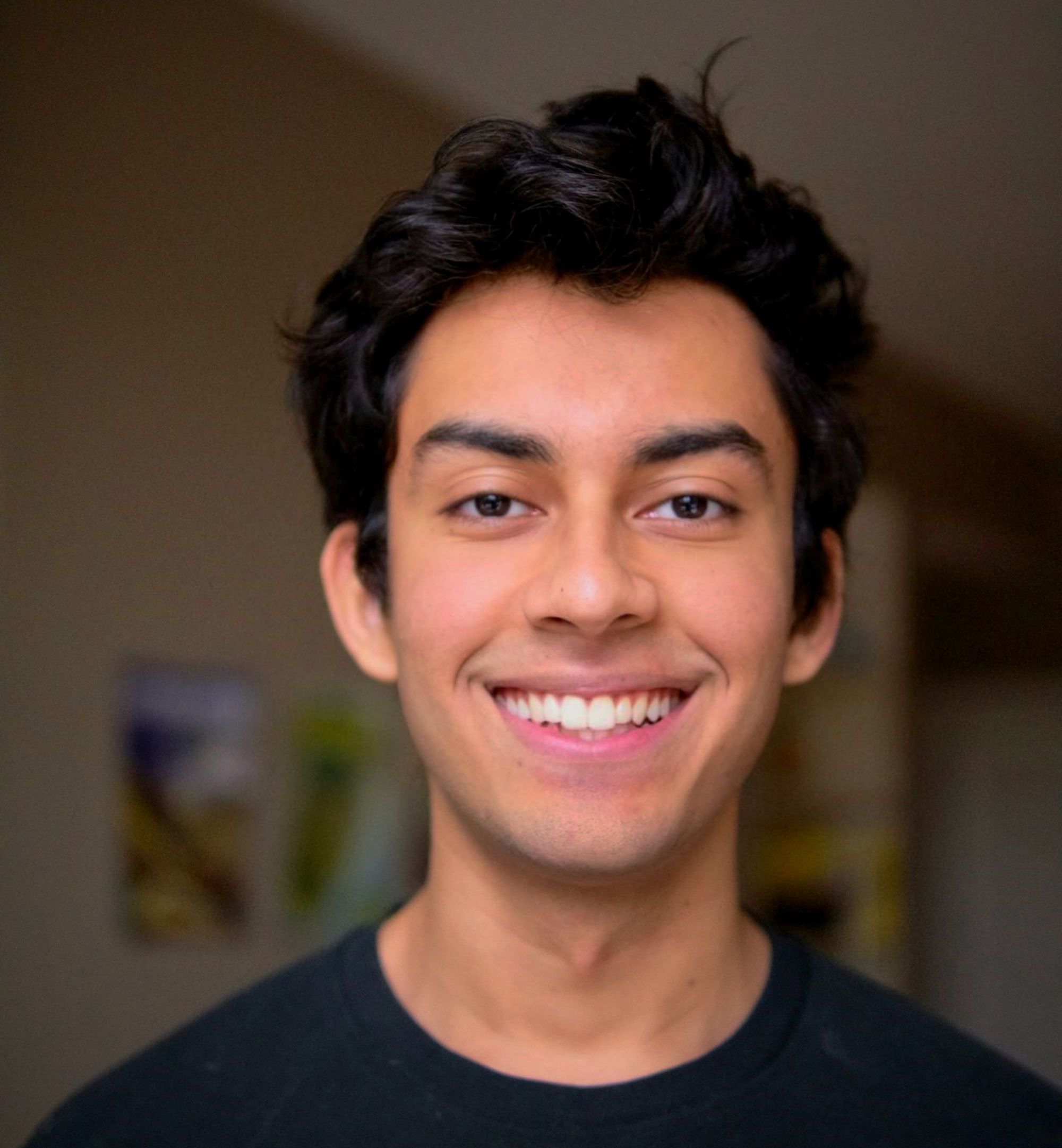 Sharif is a talented engineer and founder who has developed Lexica Art a generative AI model that can generate realistic looking photos.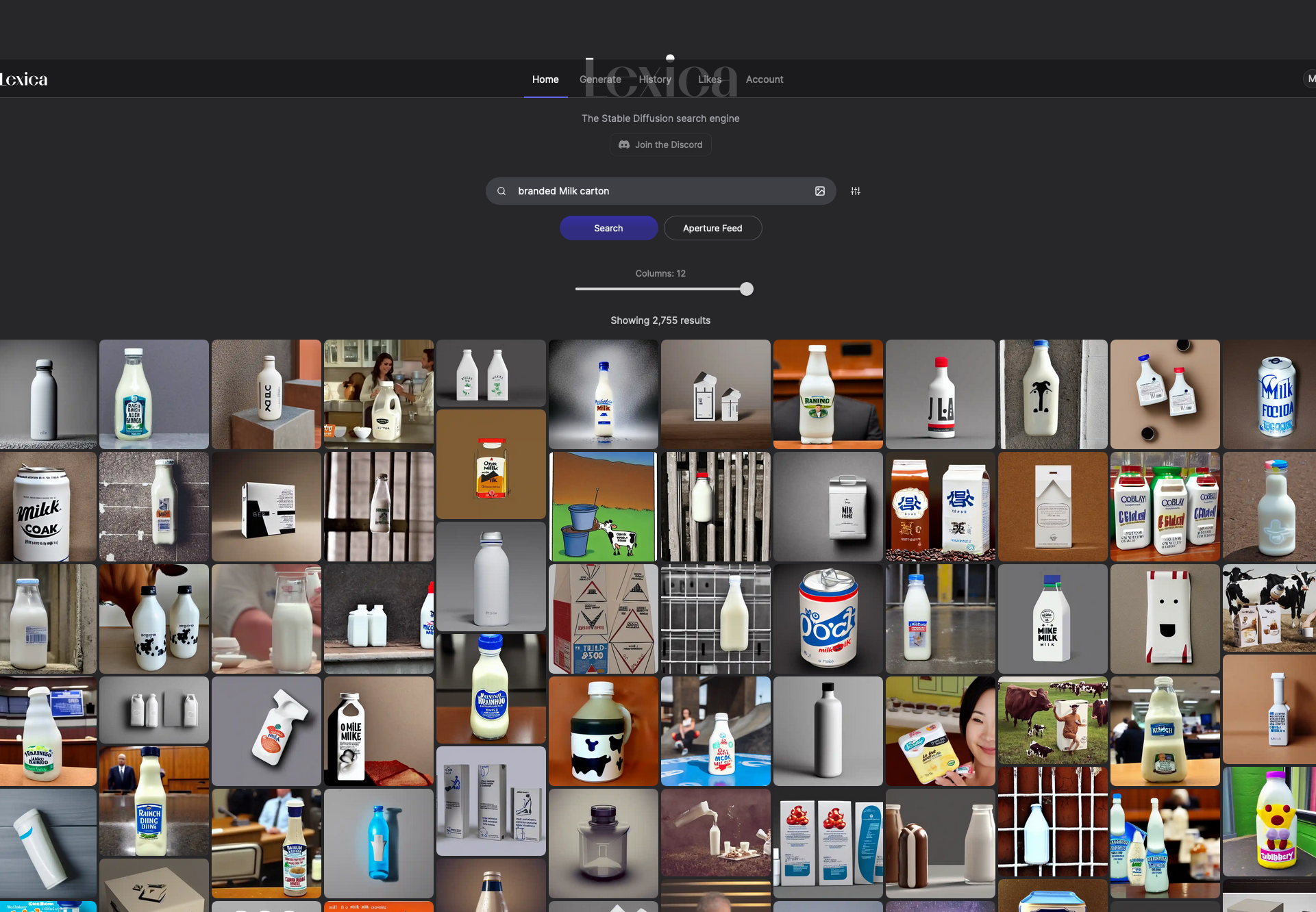 Marketers can use Lexica in their product lifecycle marketing
Check out Lexica Art and follow Sharif to stay up to date with more breakthroughs and advances in photo-real generative AI.